Dr. Jennifer B. Bernstein
Student Login
jennifer@getyourselfintocollege.com
(516) 362-1929
The Get Yourself Into College® method gives you the step-by-step plan and expert guidance you need in order to gain a competitive edge in the college admissions process.
Understand what really matters to admissions officers – and why. Learn strategies for creating cohesive, exciting, and authentic application packages that distinguish you from the thousands of other students vying for admission. Access case studies that open your eyes to effective, creative ways of structuring your application essays and other admissions material.
This program is designed for students in 9th – 12th grade.
GREAT RESULTS
Students who use my method have been getting great results in terms of both admissions and scholarships.
During the 2014-2015 admissions cycle, my students earned admission to Columbia University, Cornell, Duke, Princeton, Stanford, the University of Pennsylvania, and many other great schools (see below for more complete list).
This year a number of students also earned full-tuition and other major merit-based scholarships to Case Western, Harding, Rice, Rollins, SUNY Stony Brook, the University of Southern California, the University of Texas at Austin, and the University of Tulsa.
They also enjoy the process.  Here's a transcript of a message that a student left on my voicemail on March 27, 2015:
"I just want to say thank you so much for everything. Last night, I was admitted to UC Berkeley. I can't even believe it. I have you to thank. I did the work, but your feedback really changed the day. It was a great experience and you made it so easy and so much more fun than it could have been or should have been. I thank you for everything you've done. I don't think I'd be at this point in my life choosing between two very prestigious UC schools if it weren't for you."
TWO OPTIONS 
The online option is an exciting, fully developed program that's great for those of you who are the DIY type. Many students get everything they need through the self-study program, but if it turns out that you need my personalized support, you can easily upgrade to the Comprehensive Program (if I still have availability). Scroll down to get a detailed overview of the entire online program.
The Comprehensive Program is for students and families who want one-on-one support from me. Our sessions are customized to meet your specific needs. Meetings can take place online or in person (if you live near the Syracuse area or are willing to travel here).  Special arrangements can be made if you want me to travel to you for a 1-3 day intensive program.
Online Program
Grants you access to all of the online modules
Comprehensive Program
Includes 3 private 60-minute sessions, 2 hours of written feedback and support, and the online modules as well as the ability to add hours at a special rate
WHO BELONGS IN THE PROGRAM?
You can reap great benefits whenever you start the program.  Here are just some of the things we can cover at different phases of your college preparation and application process.
Use your private sessions with me to create a customized blueprint for taking exciting action on your interests, ensure that you are taking the right classes, design independent studies and projects related to fields that fascinate you, find and apply to transformational summer programs, and receive expert support in your process of tapping into your true strengths and stretching past your limitations.
Use the online program to learn how to build meaningful connections with your teachers and guidance counselor so that you're on target to earn the best possible letters of recommendation, create your curriculum vitae, and develop a very clear understanding of what is going to be expected of you later on in the process.
Establishing a strong foundation right from the start of high school will make it easier to thrive, open up more high-level opportunities in your junior and senior years, and give you a stronger competitive edge in the college admissions and scholarship process.
Use your private sessions with me to cover all of the issues addressed with freshmen and sophomores. We'll also assess how you can make more meaningful contributions to your extracurricular activities; develop your list of reach, match, and safety schools; ensure you know exactly how to maximize your specific college visits; figure out your early decision/early action plan; and, if necessary, get you hooked up with the right SAT and ACT tutors.
Use the online program for all of the same reasons as freshmen and sophomores as well as to get a jumpstart on your college applications.
Use your private sessions with me to clarify and finalize your application strategy, determine the best topics and angles for your Common Application essay as well as your college-specific supplemental essays, get my detailed feedback on your drafts, prepare for your alumni interviews (including mock interviews), and whatever else you need in order to create application packages that provide admissions officers with a vivid, compelling, and totally authentic image of you.
The online program is still an amazing resource for seniors. I have a special roadmap inside the program that will help you zoom in on exactly which sessions you absolutely must watch.
WHAT KINDS OF STUDENTS BENEFIT FROM MY COLLEGE ADMISSIONS SUPPORT?
I believe all students possess special qualities, experiences, and gifts. My program enables you to discover how to see, tap into, and express these parts of yourself so that you truly shine.
Driven, gifted students seeking admission to Ivy League and other highly selective schools are challenged to take themselves to the next level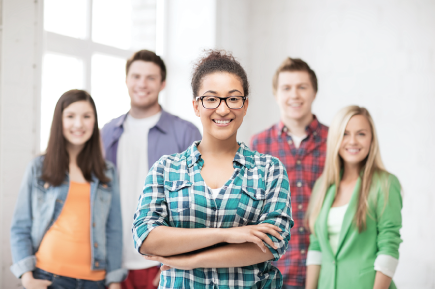 Taking the most rigorous courses, earning the highest GPA, acing your standardized tests, and participating in extracurricular activities isn't enough to get you into the most competitive schools.
Listen to the former Director of Communications for the MIT Office of Admissions: "the absolute worst part of this job is the fact that there are so few spots for so many qualified people, which means we can't take everyone, even if they belong here."
This isn't just true at MIT; it's true at all of the most selective schools.
In a 2014 New York Times article, "admissions directors at these institutions" acknowledged that "most of the students they turn down are such strong candidates that many are indistinguishable from those who get in."
The Get Yourself Into College® program teaches you how to distinguish yourself so that you're more likely to be among the 5-10% of accepted students.
My students regularly earn admission to all of the Ivy League schools and top tier colleges as well as special scholarship programs at these institutions (e.g., Egleston Scholars Program at Columbia).
What some of my students have to say:
"Dr. Bernstein's amazing advice helped me get into my dream school as well as every other school to which I applied. . . .Through our conversations, I discovered how to restructure the scheme of my essay and add excitement without sacrificing my originality."  – Stanford Admit
"Dr. Bernstein is also an editing machine, showing you what you need to improve and helping you refine your long list of supplemental essays quickly and efficiently." – Yale Admit
"Dr. Bernstein is amazing! Unlike a typical college admissions coach, she doesn't try to override a student's voice with clichés or weigh down their essays and resumes with unnecessary information. Having worked at a college for many years, she knows how the system works and how to best present oneself to admissions officers. . . .Her subtle approach to "branding" and shaping an application was incredibly helpful. In addition, she's extremely down-to-earth and knows how to relate to students. I highly recommend her to any student, even the more aggressive or independent ones. Dr. Bernstein's advice is invaluable!" – Princeton Admit
"She really helped me make my essays go from mediocre to phenomenal!" – COSMOS (California State Summer School for Mathematics and Science) Admit
Motivated students with solid academic and extracurricular track records who are trying to increase their chances of getting accepted to really good schools are in just the right place.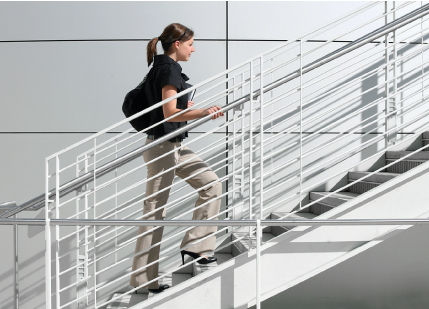 I'm going to help you keep moving onward and upward.
Learn the best strategies for creating a clear, coherent, and compelling image of yourself in your application package.
Discover how to describe your academic interests, extracurricular experiences, and your goals in ways that illuminate your accomplishments as well as your potential for even greater success.
Many of you will be applying to schools where demonstrated interest is factored into admissions decisions. I teach you the most effective ways of revealing your interest to these colleges.
My students regularly earn admission to their reach and target schools.  They also earn substantial merit-based scholarships.
Here's what some of my students have to say:
"The most valuable part of working with Dr. Bernstein is that she always catches your original angle and works on that. . . .She is an intelligent listener. She gets to know not only your ideas and extra-curricular activities, but your person as a whole. By achieving this, she gets to understand your "shining point" (which I had a hard time finding, LOL) and helps you put that artistically into your application." – Mt. Holyoke Admit
"She patiently evaluates your thoughts and your writing in order to perceive what you're really trying to communicate. Then, she uses her extensive knowledge and experience to provide the exact guidance you need to effectively convey your ideas." – University of Illinois at Urbana-Champaign Admit
"Working with Dr. Bernstein made the entire college application process incredibly easy to manage and relieved me of so much stress. . . .Her very approachable personality and supportive attitude were immensely helpful in getting me to share some of the more personal details of my life. If you have an idea, she's open to it, no matter how outlandish or far-fetched it sounds." – Rensselaer Polytechnic Institute Admit
Students who have struggled at some point in high school and need extra support in realizing their potential and clarifying their goals are also going to find just what they need. 
Yes, of course, my program is about getting yourself into college, but there's a deeper purpose as well.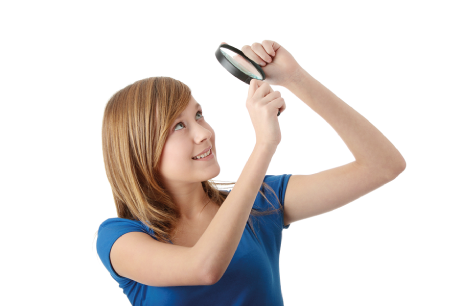 You're going to get clearer about yourself and how to become an active participant in shaping your life. The inspiring case studies in the program help you come up with creative ways of continuing to develop and improve yourself.
Working together will support you in charting your course forward in life. We'll make sure you're applying to the right schools that are a great fit for you.  I'll teach you how to address "trouble spots" in your college application package in ways that help admissions officers understand what happened and how things have been resolved.  I'll also show you how to call attention to your true strengths.
My students regularly earn admission to their desired schools and even earn merit-based scholarships.
Here's what some of my students have to say:
"Dr. Bernstein helped me show colleges the real me. I didn't have spectacular grades or scores (or even a great activity sheet), but she  taught me how to see and write about my strengths in my application essay and othermaterials. She worked with me to express what is meaningful about what I have accomplished. Through her years working in universities and talking with college admissions officers, she has a wealth of tips that most people don't know. Also, the online lessons were very helpful in terms of showing me how to develop my application and resume (what she calls a curriculum vitae). I definitely would not have gotten where I am now without the help of Dr. Bernstein. I was recently offered an $80,000 scholarship to my top school!" – Allegheny College Admit
"When I met Dr. Bernstein the first time, I was not confident. I'm an international student studying in the United States and my grades were not as high as they could be. I also didn't have as many activities as some of my friends. She helped me get my "spirit" into my essays so that they really described me." – University of Illinois at Urbana-Champaign Admit
WHERE HAVE MY STUDENTS BEEN ADMITTED?
Students in the Get Yourself Into College® program have earned admission to Allegheny, Babson, Boston University, Brown Carnegie Mellon, Clarkson, Columbia, Cornell, Dartmouth, Duke, Emory, Harvard, John Hopkins, McGill, MIT, New York University, Northwestern, Penn State, Princeton, Rensselaer Polytechnic Institute, Rutgers, Stanford, State University of New York (Albany, Binghamton, Buffalo, Plattsburgh, Potsdam, and Stony Brook), Stevenson, Syracuse University, University of British Columbia, University of California (Berkeley and Davis), University of Chicago, University of Delaware, University of Illinois Urbana-Champaign, University of Michigan, University of North Carolina at Chapel Hill, University of Pennsylvania, University of Pittsburgh, University of Rochester, University of Southern California, University of Virginia, University of Washington, Vanderbilt, Worcester Polytechnic Institute, and many other great schools.
The Online Get Yourself into College® Program
The online part of the program consists of four modules that are jam-packed with valuable insights, effective strategies, and eye-opening case studies.
MODULE 1
How to Earn Great Recommendations
"I wish I'd known about—and seen—these sessions when I was a freshman!"
Cornell Admit
Recommendations are a very important part of the college admissions process.  Unfortunately, many students do not learn what it actually takes to earn great recommendations until it's too late to take effective action. Don't put yourself at this kind of disadvantage. Use this module to learn exactly how to cultivate meaningful, authentic connections with your teachers and guidance counselor.
Learn. . .
Surprisingly important factors colleges consider when reading your recommendations 
How to present yourself to teachers and guidance counselors in new, more mature ways that are in alignment with your big goals
Strategies for assessing your strengths and weaknesses in relation to your recommendations
Techniques for capitalizing on your strong points and improving your weaker ones
Specific ways of helping your teachers and guidance counselor get to know you

How and when to ask for recommendations

Special considerations and advice for homeschooled students

And much more!
MODULE 2
YOUR CURRICULUM VITAE:
WHAT IT IS, WHY YOU NEED
ONE, & HOW TO CREATE IT
"Dr. Bernstein helped me arrange my curriculum vitae, so it would stand out and highlight my strongest points. Her subtle approach to `branding' and shaping an application was incredibly helpful."
Princeton Admit
Your curriculum vitae (CV) is the strategic foundation of your entire college application package. Everything starts falling into place once you create your CV and determine how you want to position yourself in the minds of admissions officers. In this module, you also gain access to case studies and see the actual format of some of my students' CVs.
Discover. . .
Why your CV is essential to your success in preparing for—and applying to—college
How to create your CV and use it to structure your application
Strategies for distilling key accomplishments from your CV and showcasing them in the Common Application
How to use your CV to earn stronger and more specific recommendations
Techniques for using your CV to discover underlying connections between your experiences that you can write about in various parts of your application
How to use your CV to transform alumni interviews into really interesting conversations rather than dry, stressful Q&A sessions

A way to include CV in your application even though the Common Application no longer allows you to upload it directly
MODULE 3
HOW TO WRITE INTERESTING, AUTHENTIC, & EFFECTIVE PERSONAL ESSAYS
"Dr. Bernstein helped me discover how to restructure the scheme of my essay and add excitement without sacrificing my originality."
Stanford Admit
You've probably heard all the banal advice about how to choose a topic. "Write about something that matters to you." "Be yourself." "Tell a story that no one else could tell."
There's truth to this generic advice, but it doesn't help you find the right topic, angle, and focus. Even books featuring sample essays fall short because they don't fully reveal how the application essays connect to the larger picture of the students' applications. Your personal essay isn't read in isolation; it must connect with the other parts of your application package.
My method simplifies the nerve-racking process of coming up with essay topics and teaches you powerful strategies for writing your college application essays.
Gain access to. . .
What admissions officers are really looking for in your application essay
Why colleges are interested in learning about your response to each of the Common Application essay topics
How to use your CV to come up with ideas for your essay
Strategies for coming up with interesting angles on assigned essay topics
Techniques for stimulating your creativity and making the writing process easier

Case studies for each Common Application essay topic
MODULE 4
WRITING TECHNIQUES
"The techniques I learned in this module helped me figure out exactly how to narrow down my scope and structure my essay. It saved me so much time. Dr. Bernstein is a lifesaver!"
Cornell Admit
Now it's time to learn the strategies necessary for mastering the art of writing your college application essay. So many students struggle because they don't understand how to effectively take admissions officers behind the scenes in their lives. They freeze up and can't write, or they spend hours—even days—writing an essay that doesn't wind up working. You're going to avoid this pain.
Learn how to. . .
Illuminate your points through the use of anecdotes

Strike just the right balance between external and internal details
Find the right scope for your essay so that you can take admissions officers deep into the essence of your experiences and perspectives

Structure your application essay

Create great openings and conclusions

Avoid writer's block

HOW TO RESEARCH SCHOOLS & ANSWER THE "WHY US" QUESTIONS
I developed this module because so many students only have a very superficial knowledge of colleges. Without a deeper knowledge, you put yourself at a disadvantage because you're unable to effectively demonstrate your interest in schools and why you are a good fit for them. Just FYI, more and more schools are taking demonstrated interest into consideration in the admissions process.
Learn. . .
How to conduct high-level research on your colleges—the kind that gets you beyond the information shared in brochures and the front pages of school websites
Strategies for using this research to answer the "Why Us" question (that is part of many college-specific supplements) and avoiding the problem of sounding like everyone else
TWO OPTIONS
Where are the boxes that go here Adam??
SNEAK PEEK INSIDE THE ONLINE PROGRAM
REGISTER FOR COMPREHENSIVE PROGRAM
Images in order of use: © dolgachov, barsik, B-D-S/bigstock.com