RAMP UP YOUR PRODUCTIVITY & INCREASE YOUR CHANCES OF GETTING INTO COLLEGE



Enhancing your productivity to improve your performance in high school can help you get into college and excel once you're there.
You don't need some complicated system.
In fact, as you're about to learn, there's a really simple strategy you can use.
Alexa Von Tobel (who founded LearnVest.com and was included in Inc. Magazine's "30 Under 30: America's Coolest Young Entrepreneurs") and President Obama use it to ensure they have the energy necessary for making important decisions.
I'm also going to share with you. . .
Tips for writing about productivity and work habits in your main college application essay as well as in a supplemental essay like the one for the University of North Carolina at Chapel Hill

Recommended reading material and how it can help you with your supplemental essays for schools like Princeton and Columbia and with your alumni interviews

STRATEGY — USED BY A HARVARD GRAD &
OUR PRESIDENT

Minimize the number of decisions you need to make every day by establishing fixed routines for yourself.
Let's consider the approaches used by Alexa and President Obama.
When she was profiled in the December 2013 issue of Fast Company (which featured an extensive spread on the "Secrets of the Most Productive People"), Alexa, who's on a mission to "make financial advice accessible for millions of Americans," admitted she's "never left the office for food."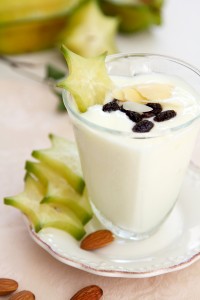 She eats "the same thing every single day–an apple, almonds, yogurt, a salad."
Her "ultimate goal" is "to think as little as possible about the silly decisions you can make all day long–like what to eat" so that she "can focus on making real decisions."
"Mental energy," she points out, "is a finite quantity. You can only spend so much time on the really critical decisions that move your company forward."
It turns out that our president takes a similar approach.
President Obama notes that "you need to focus your decision-making energy."
"You need to routinize yourself" because "you can't be going through the day distracted by trivia." You "need to remove from your life the day-to-day problems that absorb most people for meaningful parts of their day."
While spending time with Michael Lewis (whose article about the experience is featured in the October 2012 issue of Vanity Fair), he shared that he wears "only gray or blue suits" because he's "trying to pare down decisions."
He doesn't want to spend time making "decisions about what" he's "eating or wearing" and mentioned how "research that shows the simple act of making decisions degrades one's ability to make further decisions."
LESSON: Routines increase your productivity by freeing up the mental energy you need to think creatively and act decisively.
WARNING: ONE SIZE DOES NOT FIT ALL
Forcing yourself to conform to some preexisting model isn't necessary. . .and probably won't work.
Now that you're in high school or college, it's really important for you to discover and optimize the rhythms and routines that work best for you.
If the strategies in this blog post resonate with you, put them into practice in your day-to-day life.
If they sound good, but you feel like you'd need to modify them in order to make them work for you, go ahead and tweak them. You don't have to eat the exact same thing every day. You don't have to wear gray suits. EXPERIMENT!
If they seem wrong for you, don't focus on rejecting them. Instead, use them as a springboard for figuring out what would work for you.
WRITING ABOUT PRODUCTIVITY & WORK HABITS IN YOUR COLLEGE APPLICATION ESSAY
Colleges and their representatives–admissions officers–are interested in learning about what makes you tick.
How you approach studying and working on projects provides them with valuable insight into your character and your readiness for college-level work.
In fact, the teachers writing your recommendations are asked to evaluate your work habits.
2 STRATEGIES FOR WRITING ABOUT YOUR PRODUCTIVITY & WORK HABITS
1. The Common Application gives you the chance to write about "an incident or time when you experienced failure" and to share how it affected you and the lessons you learned.
If you failed to do well on a project or failed to live up to your own standards due to your inability to work efficiently, you might want to describe how you turned the situation around by coming up with a new way to approach your work.
It's really easy to fall into cliches when writing this kind of essay, but if you approach it in the right way and provide vivid, engaging anecdotes, this kind of essay can be very powerful.
2. The Common Application also allows you to write about "a background or story" you feel is "so central" to your identity that you feel your "application would be incomplete without it."
If you have a quirky work habit or interesting way of maintaining your productivity or creativity, you might want to show admissions officers how it has become an integral part of who you are.
Are you applying to the University of North Carolina at Chapel Hill? If so, you might want to share your quirky habit in the supplemental essay. Here's one of the prompts for their supplemental essay (which must be between 400-500 words): "Most of us have one or more personality quirks. Explain one of yours and what it says about you."
In the online version of the Get Yourself Into College™ program, I provide in-depth strategies for approaching all of the Common Application essay topics. I also guide you through the process of coming up with just the right angle and scope for your essay and give you access to case studies of student essays. Click here to learn more about the program.
RECOMMENDED READING
RECOMMENDATION #1: "OBAMA'S WAY"

Access Michael Lewis' article in Vanity Fair (October 2012) with this link: http://www.vanityfair.com/politics/2012/10/michael-lewis-profile-barack-obama.
Overview of article: "Hanging out with the president–on the basketball court, in the White House Residence, and on Air Force One–provides an eye-opening lesson in what it takes to lead the free world, as well as an unparalleled portrait of Barack Obama."
This is a great article for students interested in getting a behind-the-scenes glimpse into the life of a leader. Also, Lewis is a wonderful, engaging writer, so as you're reading, I encourage you to look at how he tells the story (rather than just what he's saying).
RECOMMENDATION #2: "HOW EATING THE SAME THING EVERY DAY POWERS ALEXA VON TOBEL'S PRODUCTIVITY"
Access this article, which appears in the December 2013 issue of Fast Company, by using this link: http://www.fastcompany.com/3021528/most-productive-people-alexa-von-tobel-learnvest.
Overview of article: This is a short piece that details Alexa's personal perspective on being productive.
Fast Company is one of my favorite magazines, and if you're interested in entrepreneurship, I recommend getting yourself a subscription. This particular issue will give you lots of interesting details about how people like Pharrell Williams, Anthony Bourdain, and the Dalai Lama keep themselves productive.
WHY THIS KIND OF READING CAN STRENGTHEN YOUR COLLEGE APPLICATION
I always encourage the high school students I mentor to read books, magazines, newspapers, and websites that deal with issues that interest them.
It's really important to give yourself time to explore your interests–academic and otherwise–because it helps expand your perspective and deepen your knowledge. It also makes it easier for you to start describing what excites you and why you find these things so fascinating.
This kind of reading can come in very handy when it's time to deal with the supplemental essays for your college applications and when you go on alumni interviews.
The Princeton supplement asks you to share things like your "favorite book and its author," "your favorite website," "your favorite source of inspiration," and "your favorite line from a movie or book and its title.
The Columbia supplement asks you to provide similar information. You need to "list the books read for pleasure that you enjoyed most in the past year"; "the print or electronic publications you read regularly"; "the films, concerts, shows, exhibits, lectures and other entertainments you enjoyed most in the past year"; and "what you found most meaningful about one of the above mentioned books, publications or cultural events.
You need to be ready to answer these questions by actually engaging in these kinds of activities and learning how to describe their significance to you.
YOUR ACTION STEPS
I love hearing from you, so let me know what you think of these strategies and how you're implementing them.
Got a question? Share it, and I'll respond.
Want to stay up-to-date and gain access to my insider's list? Sign up for the FREE videos and I'll keep you posted.
Blog post images in order of use: ©Neon Knight/bigstock.com, ©vanillaechoes/bigstock.com, ©norgen/bigstock.com