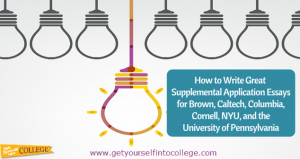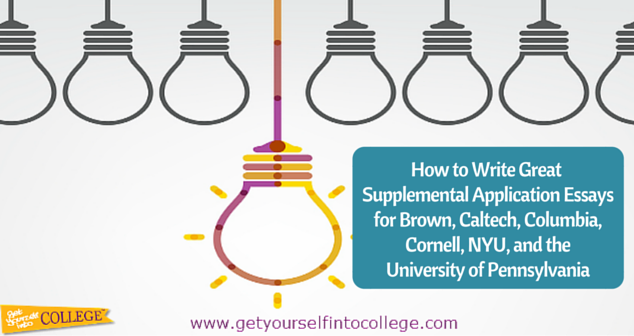 How to Write Great Supplemental College Application Essays
Supplemental college application essays are just as important as your main Common Application essay.
These supplemental essays—especially ones that ask you to describe why you are drawn to the particular college—are often the only place where you can explicitly tailor your application to the school.
You probably already know that you need to get beyond the superficial details on college websites and avoid the clichéd things that thousands of other students will be writing about. But knowing that you need to get far more specific and avoid saying what everyone else is saying is one thing.
Figuring out how to create a truly compelling "Why us?" essay is a different story.
In this post, you'll. . .
Copy and paste this URL into your WordPress site to embed
Copy and paste this code into your site to embed